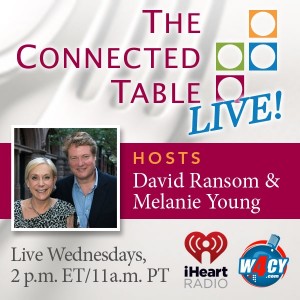 We're hosting our third Thanksgiving at Camp David here in the Hudson Valley. Last week Nathalie Dupree shared her time-tested tips for entertaining a group. 1. Take control and have specific seating times and limited "drinks time" 2. Stay organized with a flow chart 3. Two smaller roasted -not brined- turkeys in the oven are better than big one.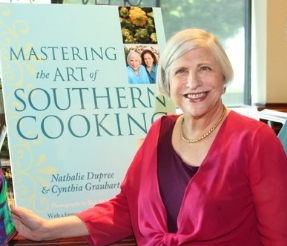 Here's the link to last week's show  with Nathalie  which also featured Hervé Deschamps Chef de Cave and Cellarmaster for Champagne Perrier-Jouët who is only one of seven to hold this position in the company's 200+ year old history.
Melanie attended Citymeals-on-Wheels 29th Annual Power Lunch for Women at The Plaza Hotel November 20th attended by more than 350 women including many in our industry. This year's lunch raised $1.2 million to help feed NYC's home bound elderly. 100% of contributions go toward meals. Congratulations to Citymeals' Fearless, Fabulous Founder Gael Greene. Here's a link to our Connected Table show with Gael. To support Citymeals and make sure NYC's most frail residents receive the nourishment they need, please visit www.citymeals.org.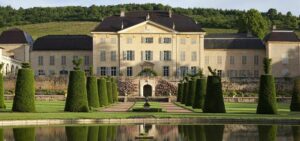 This week's show visits Beaujolais which celebrated the annual arrival of Nouveau November 19 at one minute past midnight. Due to a schedule change last week we are spotlighting the region this Wednesday. Joining us is Caroline Von Klitzing (née de Roussy de Sales), owner of Château de la Chaize in Brouilly, one of the oldest and most historic estates in Beaujolais.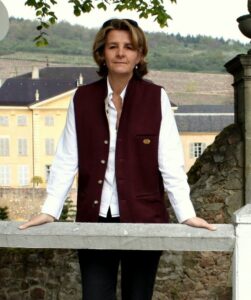 Our longtime friend in the wine world, Josh Wesson takes a break from helping out during the last minute Thanksgiving rush at his Upper West Side store, Best Bottles to share some of the latest projects he's working on. Josh always has an anecdote or two up his sleeve.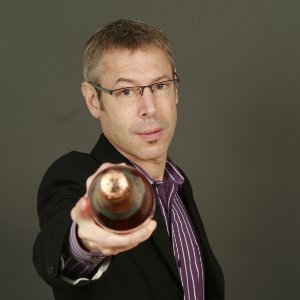 THE CONNECTED TABLE LIVE airs Wednesday, 2pm EST on W4CY.com. Shows are available to listen and download anytime on iHeart.com and iHeart App.  Find The Connected Table LIVE under Shows and Personalities. Episodes are filed by the names of our guests, and we encourage you to re-post and share. Here is a cut and paste link:
http://www.iheart.com/show/209-The-Connected-Table-Live/
Please let us hear from you.
Connect with us on Twitter (@connectedtable)
and Like us on Facebook.com/TheConnectedTable
For show bookings and sponsorship info contact: melanie@www.theconnectedtable.com
ABOUT IHEART RADIO: With 245 million monthly listeners in the U.S. and 97 million monthly digital unique visitors, iHeartMedia has the largest reach of any radio or television outlet in America. Join our family as a sponsor of our show.