I once spent the right night with the wrong man at the Inn at little Washington in the 1990s. It was oh-so-right because the meal was beyond fabulous; the rooms were decorated down to the littlest detail. Even the stair railings wore pretty sleeves. The big claw-foot bathtub in our room was a sensual experience for a long soak. I was thrilled to be checking off a place I always wanted to visit on my lengthy travel and dining bucket list (thanks to my boyfriend's credit card).  Too bad "William" passed out after imbibing  copious amounts of wine and Armagnac at our dinner and complained about the cost when we checked out. That's a Big No No in my Code of Conduct.  We broke up soon after.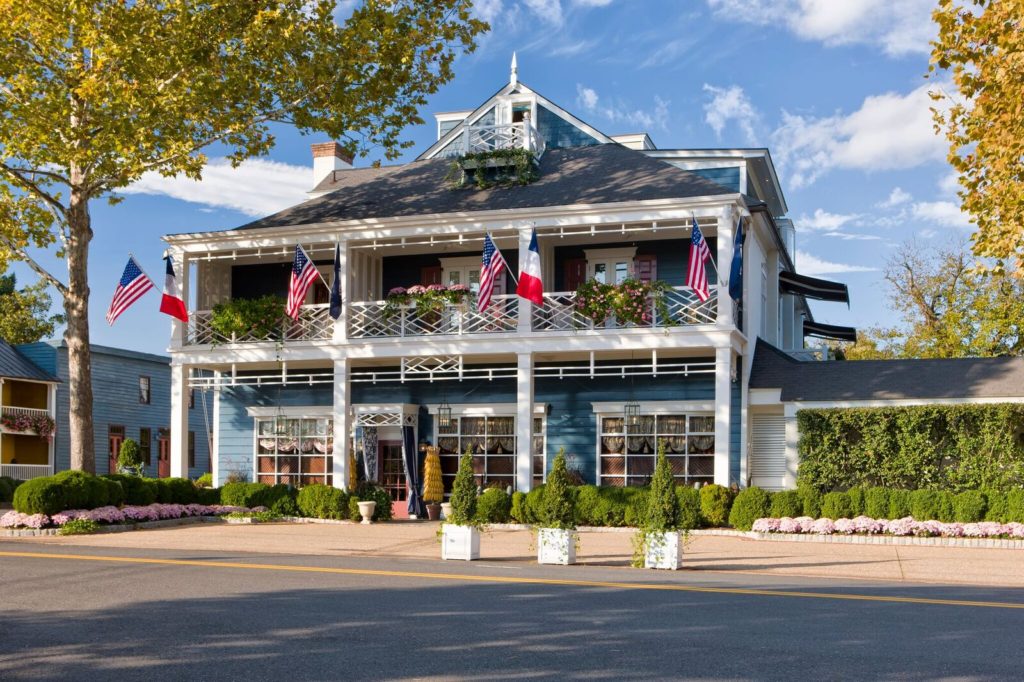 Flash forward to 2018. The Inn at little Washington celebrates its 40th year with a series a over-the-top events that guarantee an extraordinary experience for those lucky enough to snag tickets (details at this link). But anyone who stays and dines at Inn at little Washington has won the extraordinary experience lottery.
The Inn at Little Washington is a setting for romance. It's like listening to a soft sonata after spending a work week amidst the loud percussion of the city. Forty years after opening in a former garage in tiny Washington, Virginia in 1978, Patrick O'Connell keeps a watchful eye over every detail. And that's why he's been referred to as "the Pope of American Cuisine." Not King, but Pope!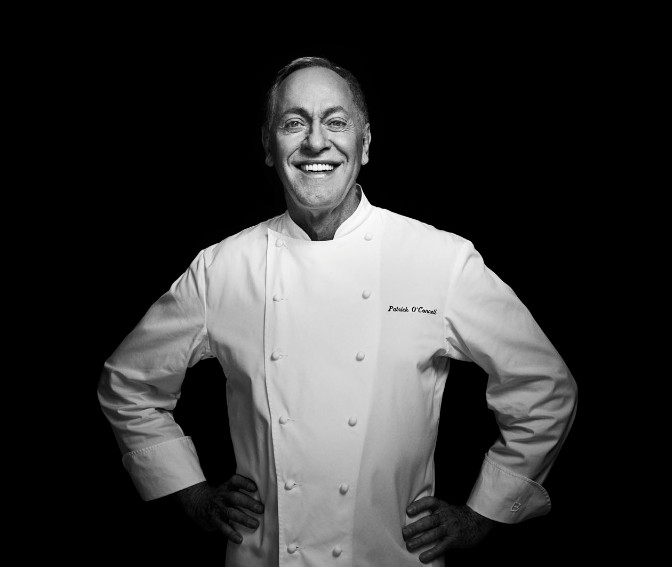 Patrick's vision begun 1978 is being celebrated this year as his "magnificent dream." When we're talking about Inn at Little Washington, it's "go big or go home." On  June 16 he hosted a "garden party" at George Washington's Mount Vernon which also fêted culinary pioneers from around the world. In September he's planned two more. Wish we were going but, alas not. Maybe you are one of the lucky ones!
But, honestly, I'll be happy to settle in for another night (or two)  at the Inn at Little Washington for any occasion to enjoy another fabulous meal and a dreamy stay in one of the Inn's gorgeous rooms. This time it will be with the Right Man, my husband, David.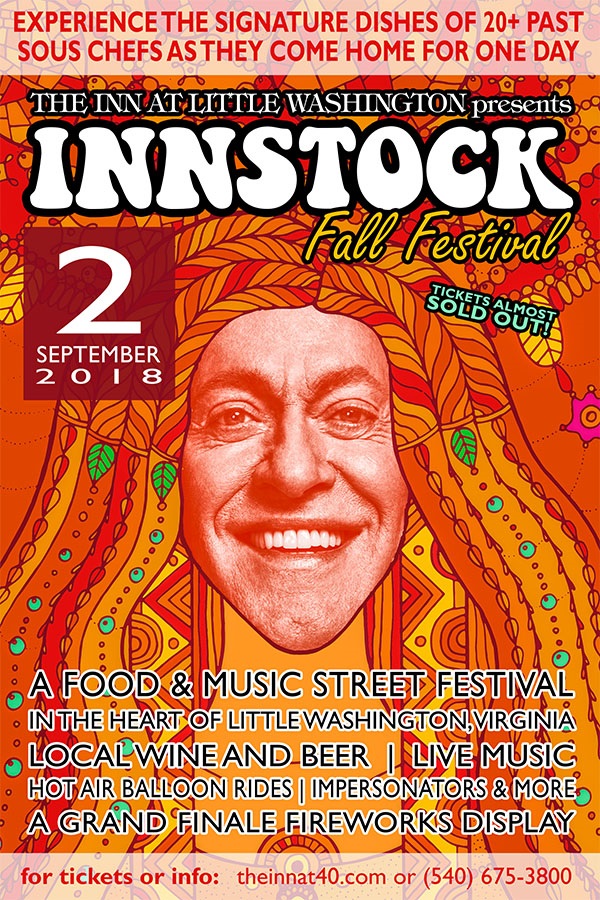 September 2: Innstock. It's not quite three days of peace, love and food. But, the town of Washington will be smoking hot with even more great food and entertainment. This event is a "family reunion" of 20+ alumni chefs of the Inn; each will prepare a signature dish at a two-hour reception that will be followed by a magnificent buffet. The evening will end with fireworks. Pow! https://www.theinnat40.com/innstock
September 30: For a truly decadent three-day experience, consider the "Spectacular Soirée" which will take place in France at the 17th century Château Vaux le Vicomte, just outside Paris. The inspiration for Versailles, it's where King Louis XIV ("the Sun King") hosted a gluttonous 6000-person feast prepared by Chef François Vatel. Only 150 guests will be able to relive this extraordinary experience which includes touring the magnificent gardens over cocktails and dining by candlelight in the grand ballroom with a feast inspired by the actual menu served to Louis XIV. Info & tickets:
https://www.theinnat40.com/chateau-de-vaux-le-vicomte
Listen to our show with Patrick O'Connell here: